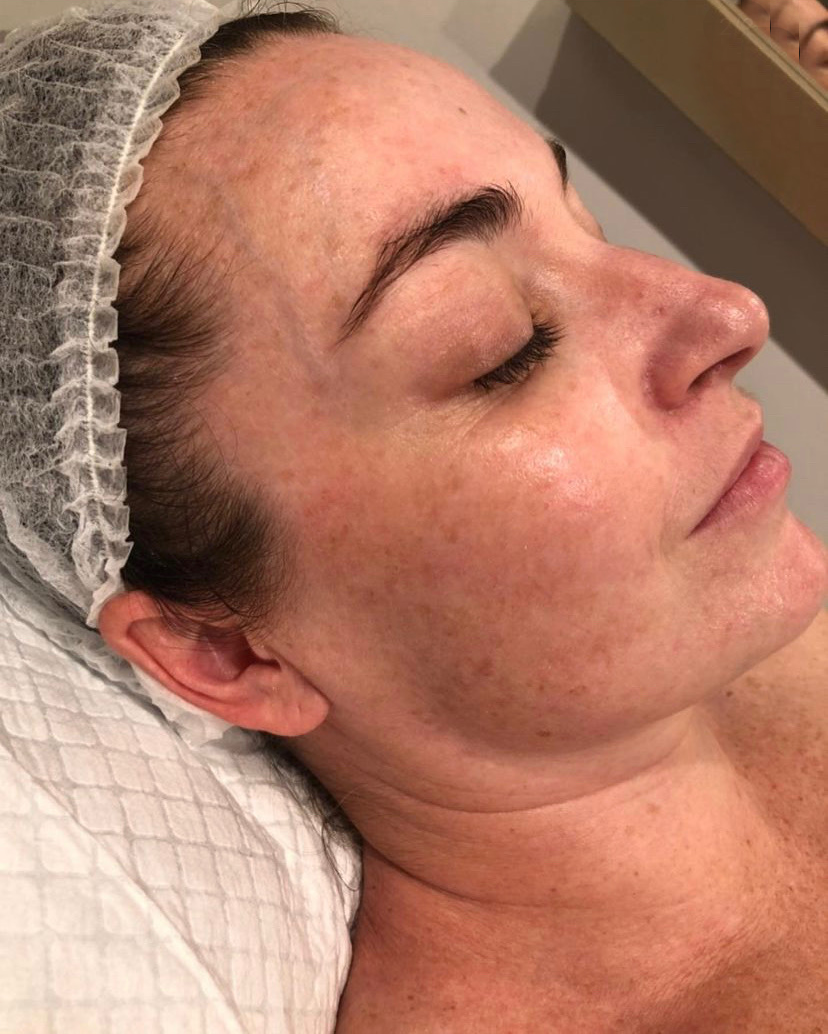 My Cosmelan Experience (and everything you need to know!)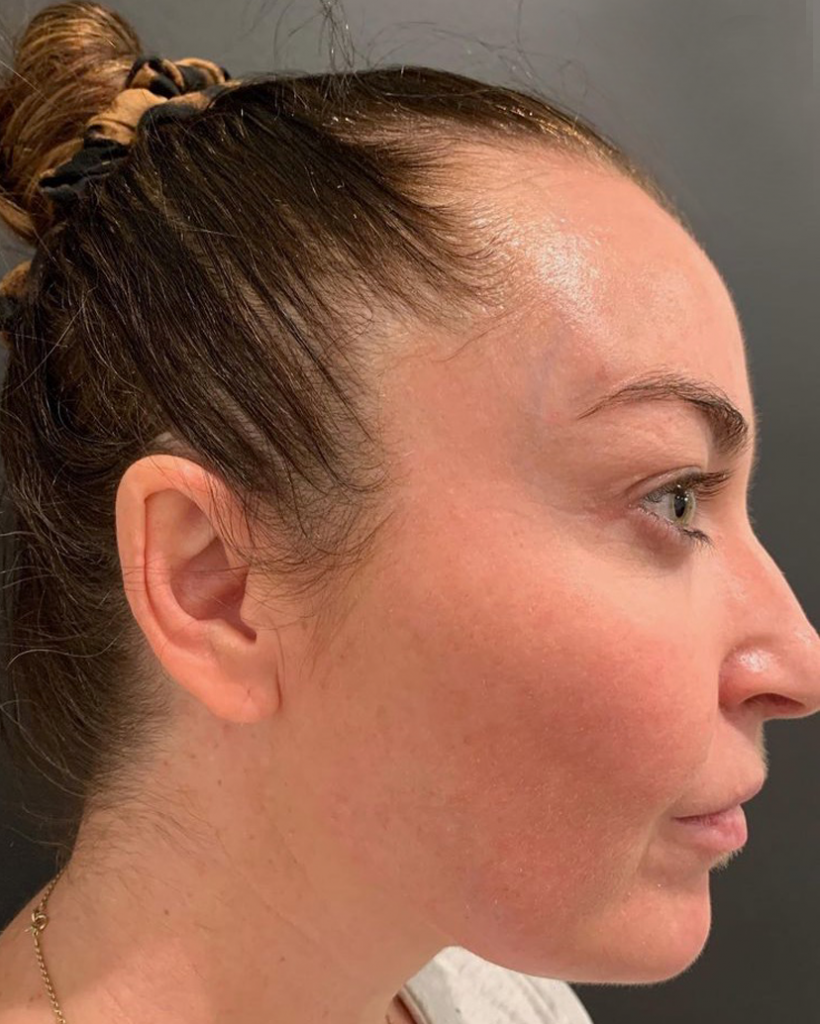 Author: Zoe Teasey (client)
Age: 35 (at time of facial) 
I have been having facials to target pigmentation for over 10 years!
Overall, I have pretty good skin. I have never struggled with breakouts and in general my skin is quite 'normal' when it comes to oil or dryness. I have, however, struggled with pigmentation since I was in my twenties. I haven't had children and have always really put it down to my English/Irish skin heritage plus my stupidity of using solariums (even with a cloth over my face) in the 2010's.
 I decided Cosmelan was the next step to fix my skin once and for all..
After trying; vampire facials, needling, beauty booster collagen injections and every other cure that was advertised, I decided that Cosmelan was the next step fix it once and for all. With all the facials and peels that I have had, I thought that the Cosmelan facial would have the same downtime, recovery and pain threshold; I was wrong!
Here are my takeaways from my Cosmelan facial experience and what you need to know as you experience a million emotions over the next 3 weeks post application!
1. Your down time will 100% be 10 days after Cosmelan. I had my application done on a Friday and wasn't back in the office comfortably until the following Monday. I was still a little red and the peeling was still very active but far more controllable. Over those 10 days at home, I was swollen, my skin had a lot of heat and intense peeling. My favourite part of the day was cleansing and hydrating every morning which provided some relief before starting the process all over again and counting down to my night time cleanse.
2. Invest in the light therapy sessions along the way. This not only helped with my recovery time but really helped with hydration and keeping my skin plump. I did one every week on a Friday for four weeks.
3. Prepare for a million emotions! I watched 5 youtube video documentaries and read every blog I could find but no one mentioned the extreme emotions you will feel – like day 3 "What have I done and is this an allergic reaction?" to day 5 "I am certain I will never recover and how do I come to terms with my raw and painful face if this is forever?"
4. If you have to leave the house it needs to be in the dawn or dark! One so you don't scare your neighbours but ultimately to keep any sunlight off your very sensitive face. The Cosmelan sunscreen is one of the best I have ever used, and 12 months on is still part of my daily routine.
5. Stock up on everything you need before your appointment – Telfast, panadol, cotton pads (for the application of the Cosmelan take home pack) and general essentials such as wine and in my case liquid meals to avoid my face cracking (which I realised would happen on day 2 attempting to each a salad sandwich) plus a lot of netflix series kept me sane.
**Bonus disclaimer: it was a great diet kickstart. 
6. It took 4-6 weeks until I was fully recovered and felt like my face looked like me again, just a lot better! I didn't have botox or any other facials for 6 months and just kept the Cosmelan 2 going and still use this every second night as part of my maintenance routine.
Regardless of all of the above, I would book in again without question. I recommend the Cosmelan facial to at least three people a week.
My friends and family still comment on my skin every day! I don't wear foundation or any concealers on a daily basis and overall I feel so comfortable in my own skin now.